D-Link's free Central WiFiManager is a web-based wireless Access Point management tool, enabling you to create and manage multi-site, multi-tenancy wireless networks. Whether deployed on local computer or hosted in the cloud, Central WiFiManager integrates into any network or business. 
For download access, please fill in the information via link and click on submit. You will be contacted by D-Link within one business day with a link and password for downloading the product. 
programs.dlink.com/CentralWiFiManagerInterestForm
Features: 
Can manage wireless access points in remote locations even if they are behind a NAT device (router or firewall)
Supports local DB, external RADIUS, LDAP, POP3 and Wi-Fi passcode authentication
Supports user access control
Supports automatic channel and output power optimization
Central WiFiManager is free. 
Scalable, Flexible, Centralized AP Management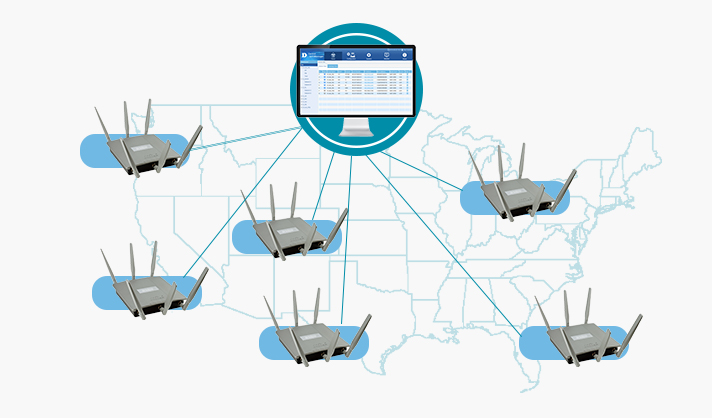 Remote Access Made Easy